Main content starts here, tab to start navigating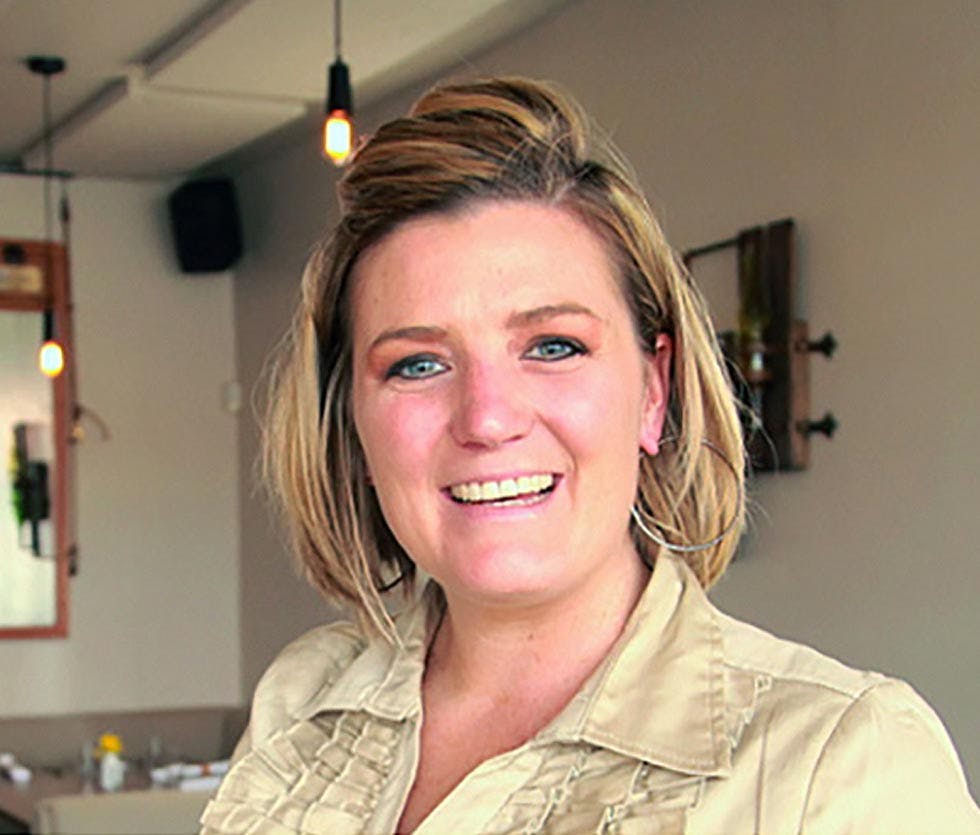 Aileen V. Reilly
Co-Owner
Aileen was born in New York and raised mostly in Colorado, she also spent time living abroad in Italy. She moved back to Denver several years ago to join begin working with her brother, Paul, to create their own restaurants. J.P. Taylor Jr. joined their partnership during the opening of the beast + bottle.
Aileen dove into the restaurant industry in high school where she worked at an Italian restaurant, she then went to the University of Denver and received a BS in Business Administration from Daniels College of Business, majoring in Hotel, Restaurant, Tourism Management. After college, she was hired by Marriott International and moved to Los Angeles to work in properties there. After spending four years with the hotel company she returned to Denver to return to small independent restaurants and collaborate with her brother on Encore on Colfax.
Prior to opening the beast + bottle in March of 2013 Aileen and J.P returned to Europe to further her wine education, spending a month in the Northern Rhone and Piedmont, studying the major wine regions of France and Italy.
After two years of beast + bottle in operation, Paul, Aileen, and JP finalized the deal for the space that would become Coperta. Their love of Italian cuisine and lifestyle is the driving force behind Coperta. Coperta focuses on the cuisine of Rome and Southern Italy. Coperta then grew in March of 2019 when Pizzeria Coperta, a food stall serving Roman Style Pizza opened.
Aileen is active in the Restaurant community of Denver. She currently sits on the Board of Directors and Executive Committee of the Colorado Restaurant Association. She also served 4 years on the Board of Directors for Eat Denver.
Both beast + bottle and Coperta continue to receive accolades both locally and nationally.
In her free time; Aileen enjoys yoga, her dog Layla, Peloton, the outdoors, and great culinary experiences!