Main content starts here, tab to start navigating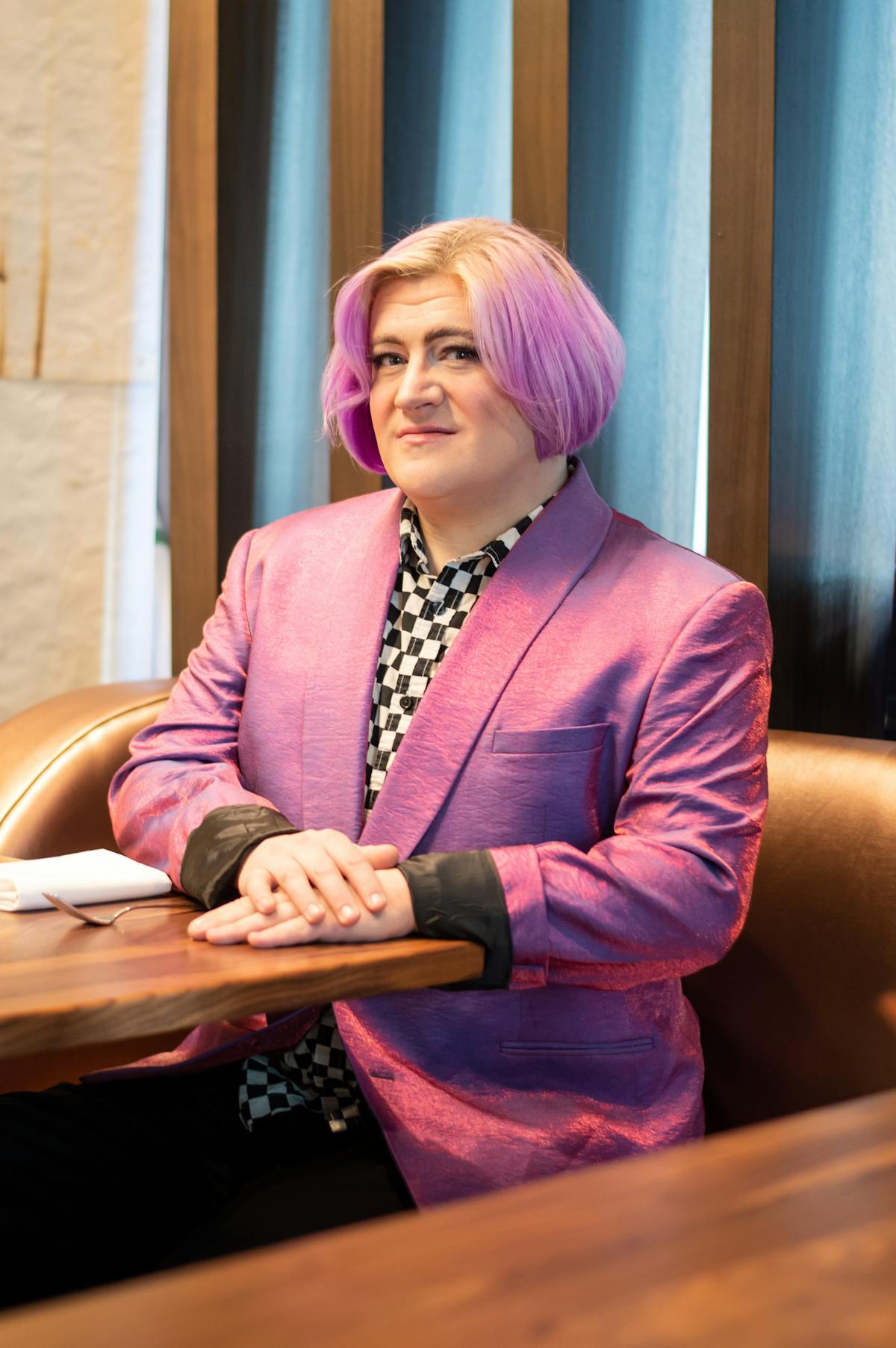 Kalen Leikam
Service Manager
Kalen grew up in both Montana and Colorado, with a flair for the dramatic & fun. While they attended the Colorado School of Mines, their passion for food that had ignited in high school continued to carry a flame, showing up in wildly coloured pasta or helping cook parties for events including dinners at Mines of 150 young ladies or private events for his dorm mates. Eventually Kalen realized that his heart belonged in the culinary field & not with heat transfer.
Kalen then undertook a classic European culinary apprenticeship, working full time in hotel kitchens while diving into the world of food. Kalen's unique and inquisitive mind had them leading the class & growing into a well rounded cook, from learning the process of organic chemistry that turns apples brown to baking up a peanut genoise to celebrate Elvis' history in Denver.
Kalen then worked around Denver, taking on roles as Executive Pastry Chef for the Nickel inside Hotel Teatro, Executive Banquet chef for the Golden Hotel, opening the Punch Bowl brand across the nation, eventually working as an expeditor for Humbolt: Farm, Fish, & Wine, while developing a new flair on pastry. A taste of the front of house operations was all it took for Kalen to find that he was an industry unicorn enjoying both front of house, and back of house.
Kalen can now be found helping guide the service in the Beast & Bottle operations at Apple Blossom, all while having guests enjoy the dash of pizzaz, some splash of chromatica , and a mash of fun. They also love to spruce up the space, and even their face. As they are found of saying, "Its your adventure, I am just here to be your guide."