Main content starts here, tab to start navigating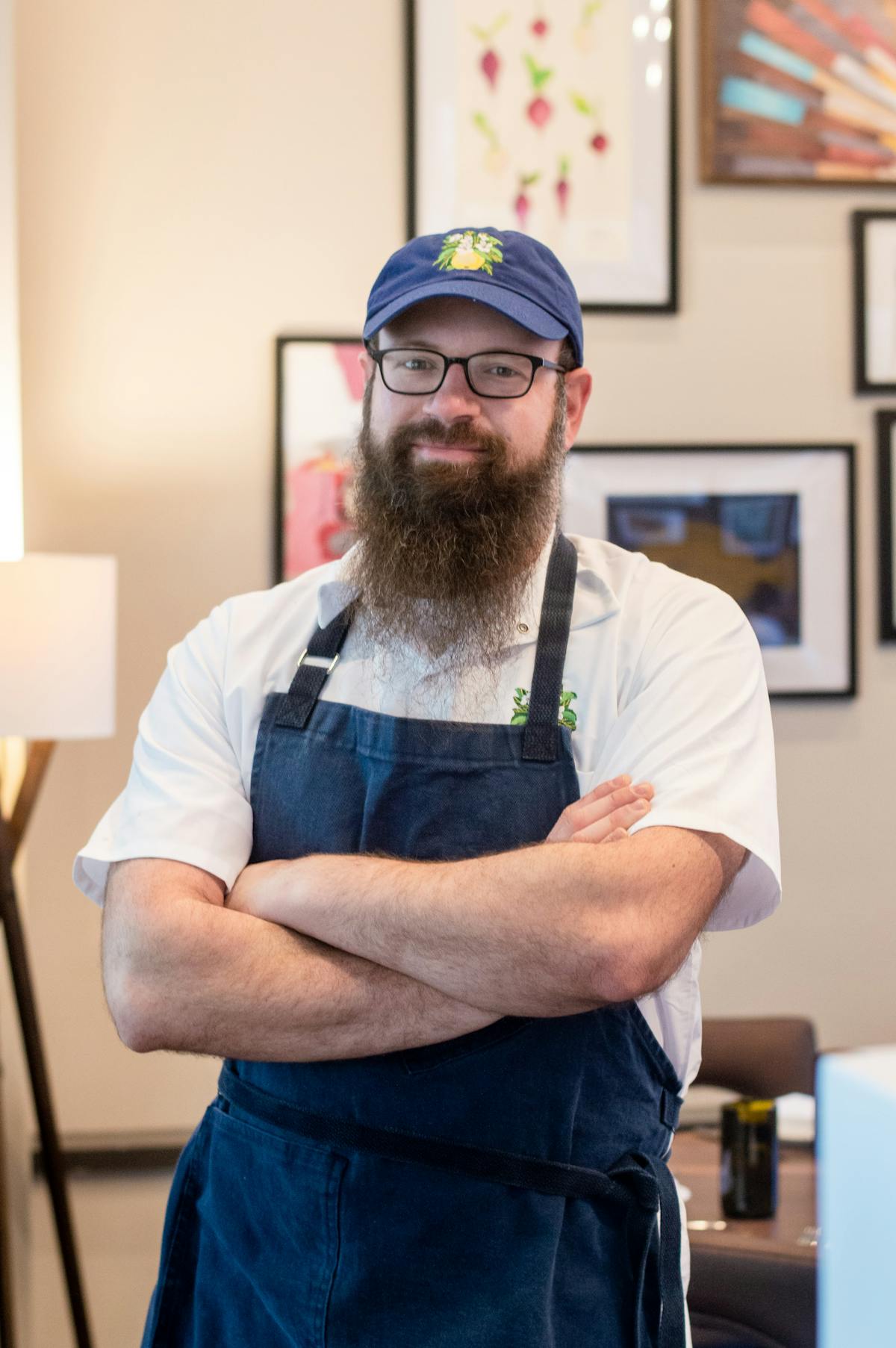 Russ Fox
Chef de Cuisine
Russ Fox gained an appreciation for restaurants and fine dining growing up in New York City and experiencing some of the city's best culinary offerings as a teenager. In college, he was making fresh pasta and experimenting with foie gras in his dorm. Hoping to pursue a career in the field, Russ attended the Natural Gourmet Institute, a vegetable, and nutrition-focused culinary school. There, he learned more about food systems and the importance of ingredient sourcing which has become a passion throughout his career.
Russ then started as an intern at Print in Hell's Kitchen, an American farm-to-table restaurant with a rooftop garden and full-time forager on staff. After working his way up to grill cook, he left to work under Chef Roxanne Spruance to learn modern techniques as part of the opening team for Kingsley which was named "best new restaurant" and "best American restaurant" in NYC by Zagat in 2016.
Shortly after moving to Denver, Russ secured a position under Chef Paul C. Reilly on the opening team of Coperta as a line cook working with the best ingredients Denver has to offer. Russ continued to sharpen his skills while also working as a prep cook at Reilly's beast+bottle and was later promoted to Chef de Cuisine at Coperta in 2019. In 2019, Russ also had the opportunity to showcase his passion for maple syrups with his pop-up Sweet Moon.